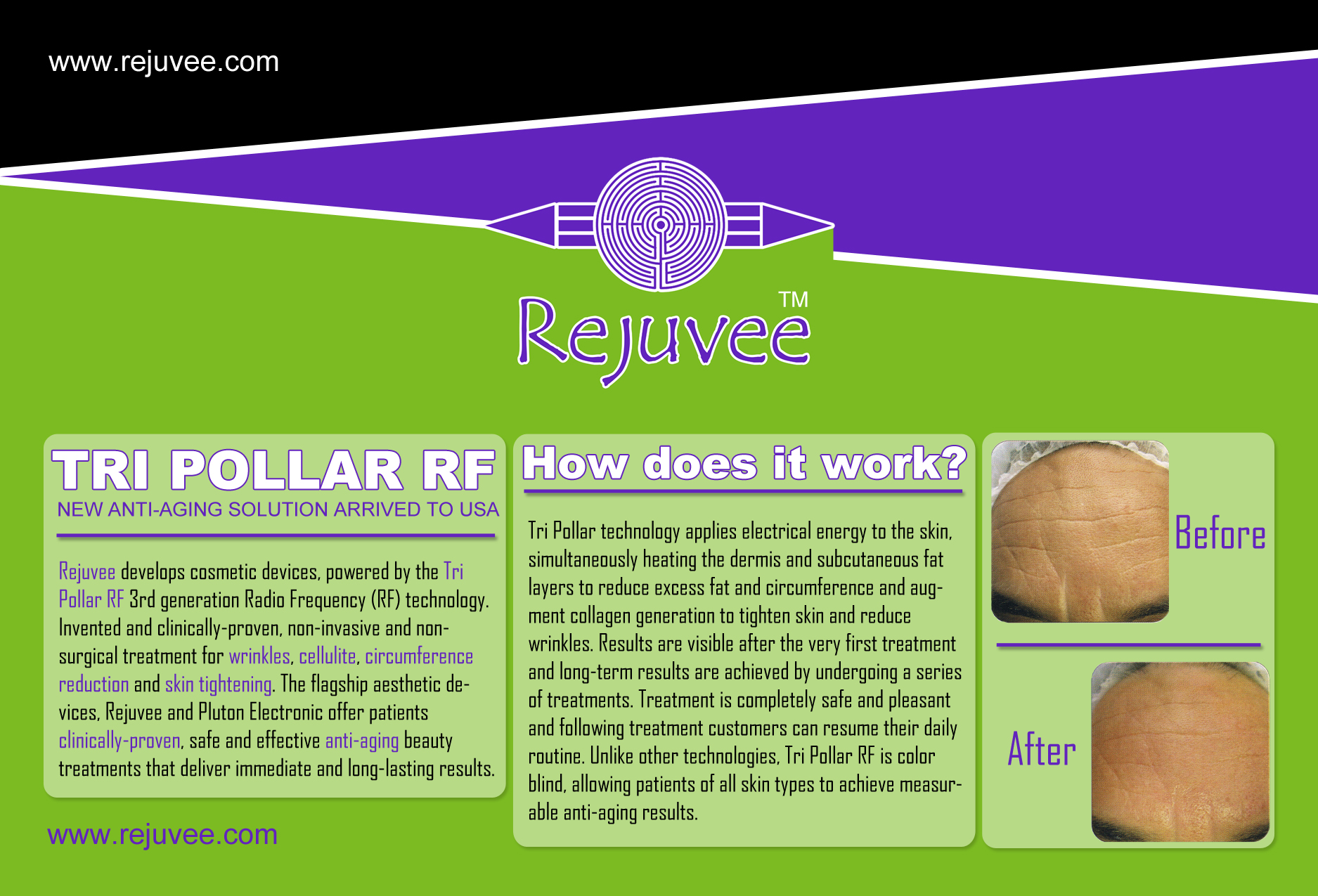 FREQUENTLY ASKED QUESTIONS in workshops
Rejuvee, develops and markets professional medical aesthetic and cosmetic devices, powered by third generation Radio Frequency (RF) technology. Perfected by Pluton Electronic, this technology powers a full line of clinically-proven, non-invasive and non-surgical treatment platforms for wrinkles, cellulite, circumference reduction and skin tightening. Rejuvee and Pluton Electronic offer patients have clinically proven, safe and effective anti-aging beauty treatments that deliver immediate and long-lasting results.
Education Center Rejuvee is a training and certification center providing continuing education for cosmetics devices manufactured by Pluton Electronic.
It is the responsibility of every professional to know and follow their own State guidelines and regulations relating to their area of practice.
It is within the scope of practice for a Registered Nurse, cosmetologist, and estheticians.
I have a salon in NY. Can I use 3 Pol RF device for my customers?
Yes, you can use the machine for your customers, but you need to finish the course and get a certificate.
I have a certificate for the 3 Pol RF Device. Do my workers need a certification?
Everybody who provides services with the 3 Pol RF device needs to be certified.
I am a cosmetologist. Can I provide services to mesotherapy RF devices?
You have right to use devices for mesotherapy without needles because this technology utilizes radio waves.
Can 3 Pol RF technology be used for dark skin?
3 pol RF, a 3rd generation RF technology, is color blind, allowing patients of all skin types to achieve measurable anti-aging results.
I have a certificate in ultrasonic cavitation. Do I need to take the class for ultrasonic cavitation RF?
If you already have ultrasonic cavitation certification, you do not need to take the class for ultrasound cavitation RF. I would recommend that you take 3 Pol RF body class where you will be familiar with the work of radio frequencies.
Can I use PDT Technology for hipper pigmentation dark skin?
This is an effective and quick way to get of their sun damage, red complexion, fine wrinkles, irregular pigmentation and large pores.
Can Photo Dynamic Therapy treat acne?
Yes, Photo Dynamic Therapy kills the acne bacteria in the skin, which causes acne.