Allied Beauty Experts

The Allied Beauty Experts (ABE) is the beauty industry's most trusted partner. For the last 20 plus years, we have helped our members across the country succeed every step of the way. ABE provides the tools for your success: affordable liability and property insurance coverage, spa build-out and patient financing, business resource center, business banking, marketing support, industry news and trends, continuing education and webinars, networking, and much more.
In application form for discount use the Promo Code REJUVE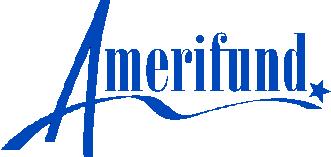 With over 20 years of experience in the financial services industry along with our firm financial relationships with institutional and financial partners: Amerifund is the premiere funding source for start-ups, small businesses, mid-size companies and large corporations.

NASN began in Florida in 2004 as the Florida Aesthetic Network by Janet McCormick and Denise R. Fuller. They wanted to create a forum for neutral education in a relaxed environment and provide supportive interaction among professionals in the spa industry. Through their vision and leadership, NASN offers educational events throughout the United States and scholarship programs.
PLUTON electronic has been a manufacturer of medical, cosmetic and other electronic equipment for the last 21 years.
Apart from the standard equipment that has been used in physical therapy and medicine. We have been producing cosmetics equipment for the last nine years as well.
The confidence we have in our products is reflected in our extended, unique 24-month warranty.
PLUTON electronic expert team consists of three engineers, a M.Sc., several MDs, specializing in various areas, as well as a number of certified technicians.
The owner holds a B.Sc. degree in electronics, with a long experience in the medical instruments field.
The First Professional Skincare Competition
This is a nationwide competition set up to showcase wonderful estheticians LIKE YOU and see who can get the best results! We know you are awesome, and we know you use great professional products to achieve proven results in your business… so let's work together to grow your network…And CELEBRATE SKIN CARE!
THE SKIN GAMES is on a search for the TOP estheticians in the country… NOW, IN THE WORLD!